NoGap is a non-profit association born on January 17, 2020 in continuity with the Community Psychotherapy and Work for the recovery of the person, Lahuen. The Lahuen Community was among the first in Italy to treat psychic pathologies and deviants such as alcoholism and drug addiction, according to a community model and not a psychiatric clinic.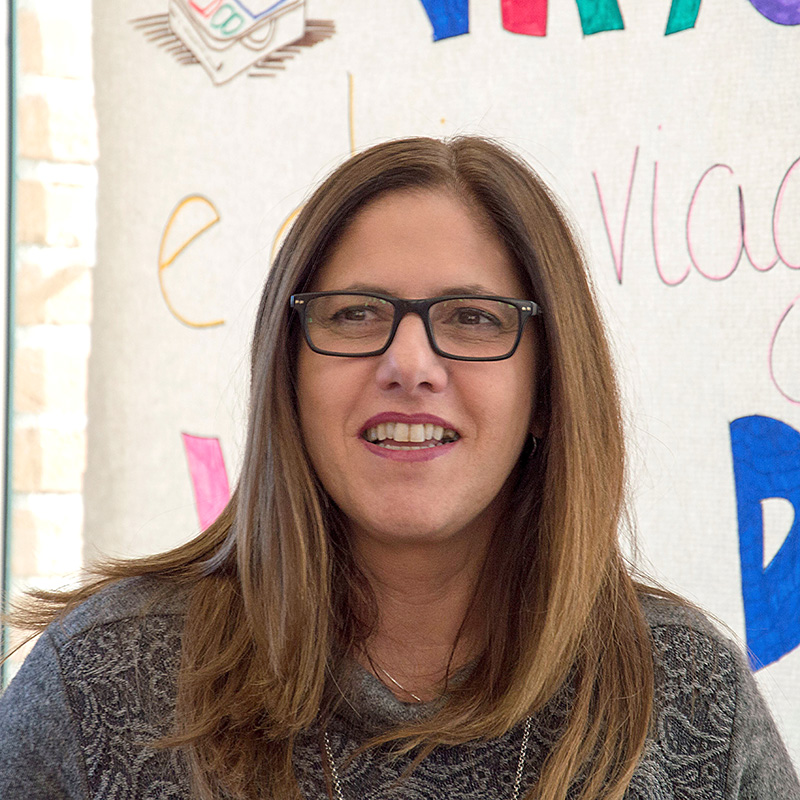 Giannarosa Onori
Administrative Manager
President NOGap
I have been working for more than 20 years as an administrative manager. I deal with coordination with companies and relations with suppliers.
"Movement is life!"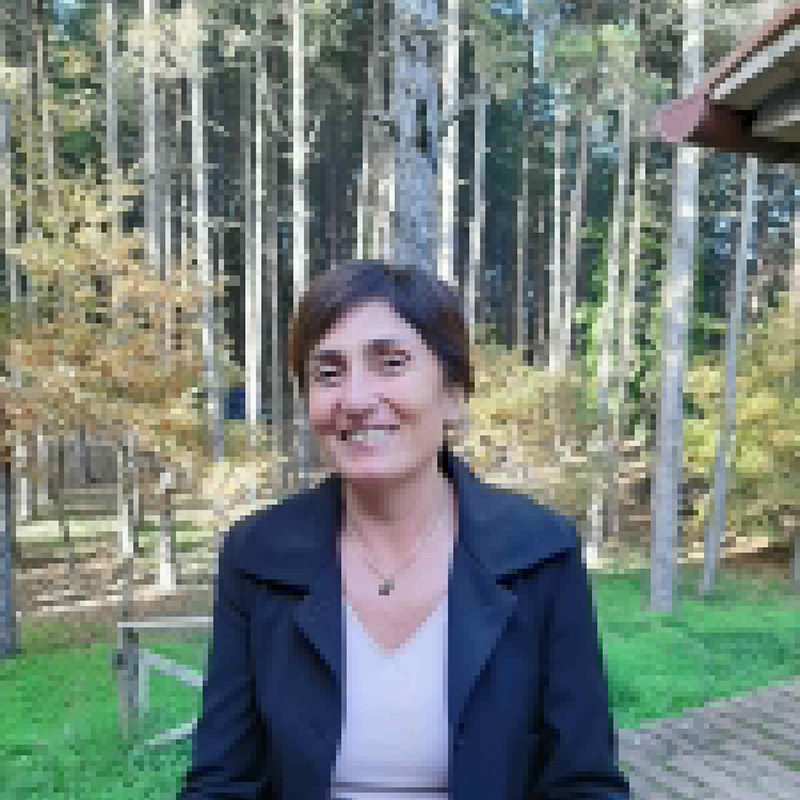 Simona Granieri
Social Operator
Vice President of NoGap
For more than 20 years I have been working in the field of psycho-socio-health social assistance.
I worked with the International Social Services of Rome and I am currently co-leader of family groups. I
accompany families and vulnerable people in accessing social rights.
"Our Simona is "born ready""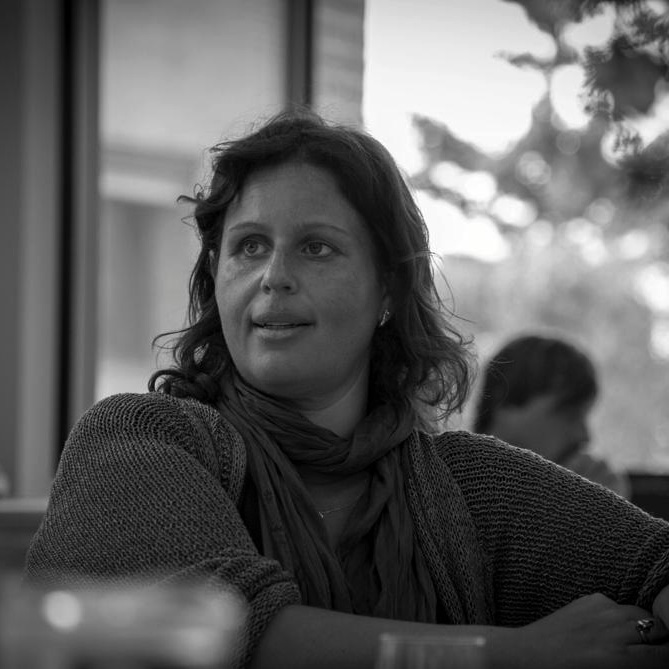 Fabiana Manco
Psychologist Psychotherapist Existential Psychoanalytic
I am the Head of the Community of psychotherapy and work Lahuèn and EMDR therapist (structured psychotherapeutic method that facilitates the treatment of different psychopathologies and problems related to both traumatic events, and more common but emotionally stressful experiences and which has as its theoretical basis the AIP (Adaptive Information Processing) model that addresses unprocessed memories. In addition, my passion has led me to training in the field of arts therapies integrating the different artistic themes to a person-oriented approach.
"You can't touch the sunrise if you haven't walked the paths of the night"
Khalil Gibran, Sand and foam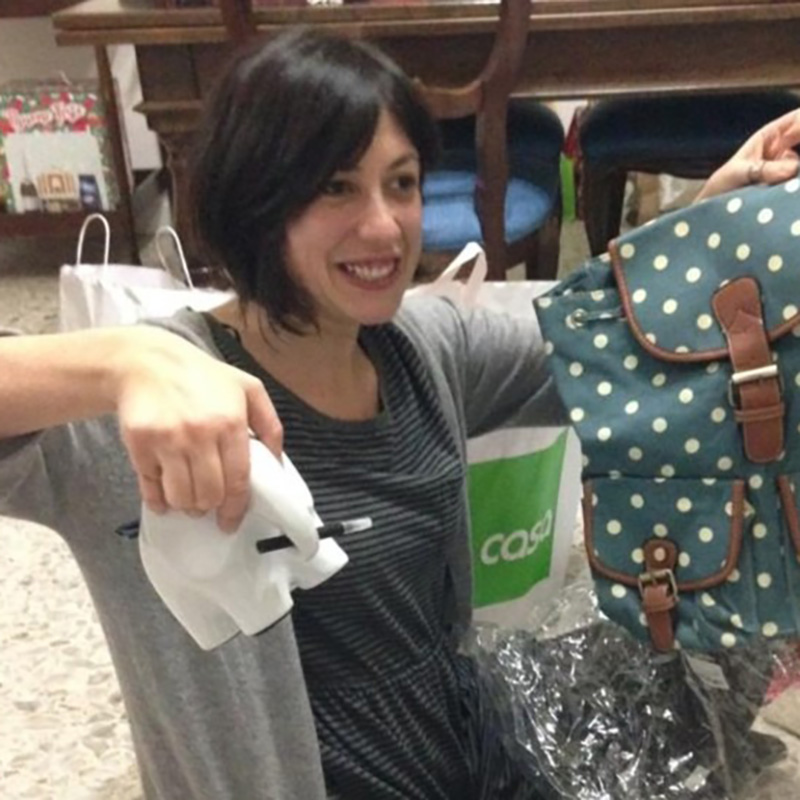 Simona Formica
Project Manager and Designer
Since 2009 I have been working as a coordinator in Europe, the Balkans and Latin America on projects aimed at developing marginal groups, areas and communities. In addition, as a designer on various programs. In 2017 I resumed my studies wanting to deepen the importance of economic sustainability and job placement and I followed a Master in Entrepreneurship and International Development at the University of Plymouth. Since 2019 I joined the Team of D'Antilles et D'Ailleurs, an organization based in Martinique French through which I also collaborate with the Mouvement Du Nid, an organization that fights together with women in prostitution against the prostitution system. From 2020 I came into contact with the realities of the Italian Anti-Violence Centers after a training recognized by the Center for Equal Opportunities of the Umbria Region and in January of the same year I decided to found together with other colleagues NoGap having breathed the teachings and the quality of the work of the Lahuén Community since I was a teenager.
"The personal is political"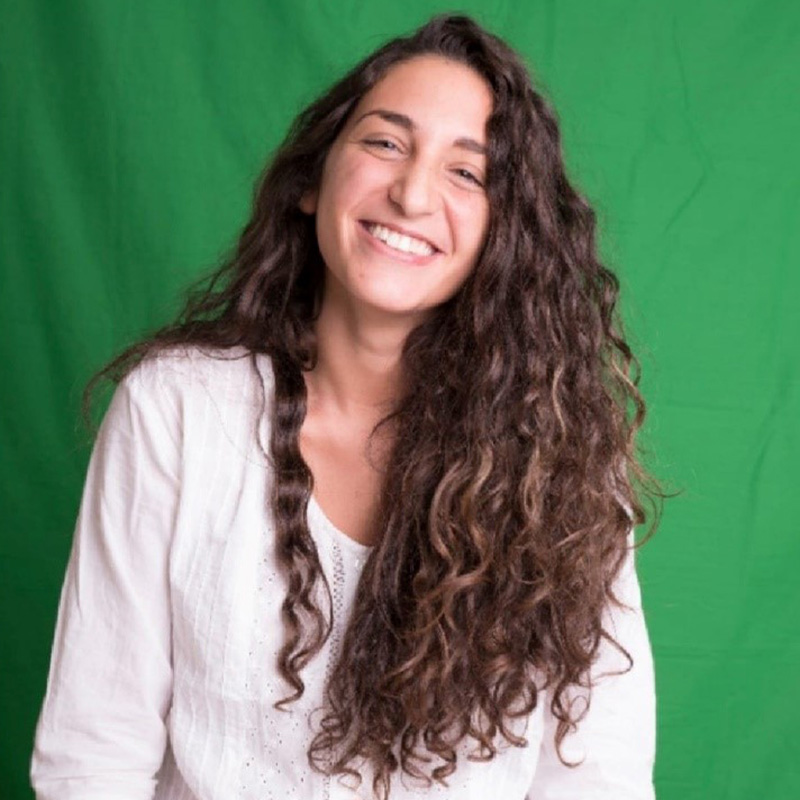 Saida Alaya
Graduated in Clinical Psychology and Neuropsychology, Master I level in Scientific analysis of facial expressions. I work in the field of gender violence, following women throughout the process of escape from violence, to accompany them in achieving psychological, social and economical autonomy.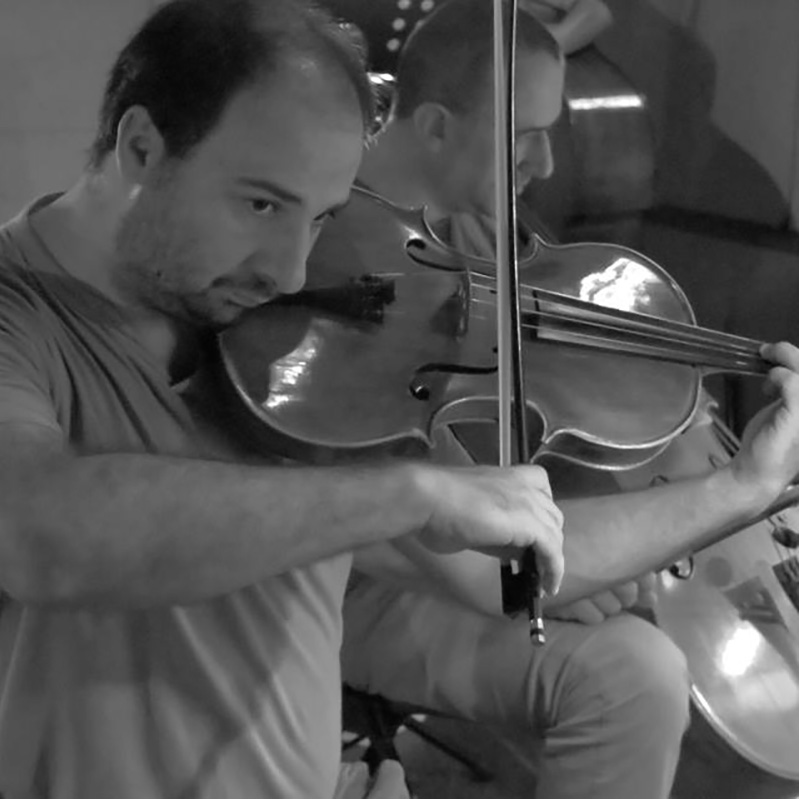 Luigi Capini
He was born in Rome in 1982 and began studying the violin at the age of three under the guidance of M° S. Romano, M° D. Graziani, G. Franzetti, F. Cusano. After graduating in violin in 2007, he won the audition in the Italian Youth Orchestra at the "Scuola di Musica di Fiesole".
In 2009 he began studying the viola, under the guidance of Maestro A. Farulli and in the same year he won the audition as First Viola of the Italian Youth Orchestra and collaborated with orchestras such as "Orchestra Regionale Toscana", "Orchestra Cherubini", "Orchestra Mozart" Under the guidance of Maestro A. Farulli he graduated brilliantly in Viola in 2010 at the "F. Morlacchi" Conservatory in Perugia. The improvement of the viola continues under the guidance of M° S.Briatore, and M° F. Fiore. From 2010 to 2014 he regularly collaborates as a violist with the "Orchestra Cherubini" under the guidance of R. Muti. In 2012 he began collaborating with the "Haydn" orchestra of Bolzano and Trento. Since 2014 he is first viola of the orchestra O.S.E.U. (Symphony Orchestra of United Europe).
Since 2014 he has been collaborating regularly at the Teatro San Carlo in Naples, the Teatro Petruzzelli in Bari, and with the Teatro Lirico in Cagliari. He has played in many chamber ensembles from duo to trio, from quartet to string orchestras. In 2010 he founded the "Quartetto Arquà".
In 2011 the quartet won the audition for the "Course of Quartet and Chamber Music" at the Academy "Walter Stauffer" held by the Quartetto di Cremona and were admitted to the "Accademia Europea del Quartetto (ECMA)" where they perfected with J. Meissl, A. Farulli, C. Giovaninetti and C. Schuster. In quartet he perfected and studied with the Masters: G. Turconi and A. Repetto (Quartetto di Torino), V. Martinez Mehner (Quartetto Casals), T. Mealli, M. Zigante (Quartetto di Torino), A. Compani (Quartetto di Fiesole), S. Tchakerian.
In 2013 she founded "Il Quintetto.it" chamber group with 2 violas of which she is first viola. Parallel to his artistic studies, his training takes place in the scientific field at the University of Physics of Perugia.
"You can do it if you can imagine it"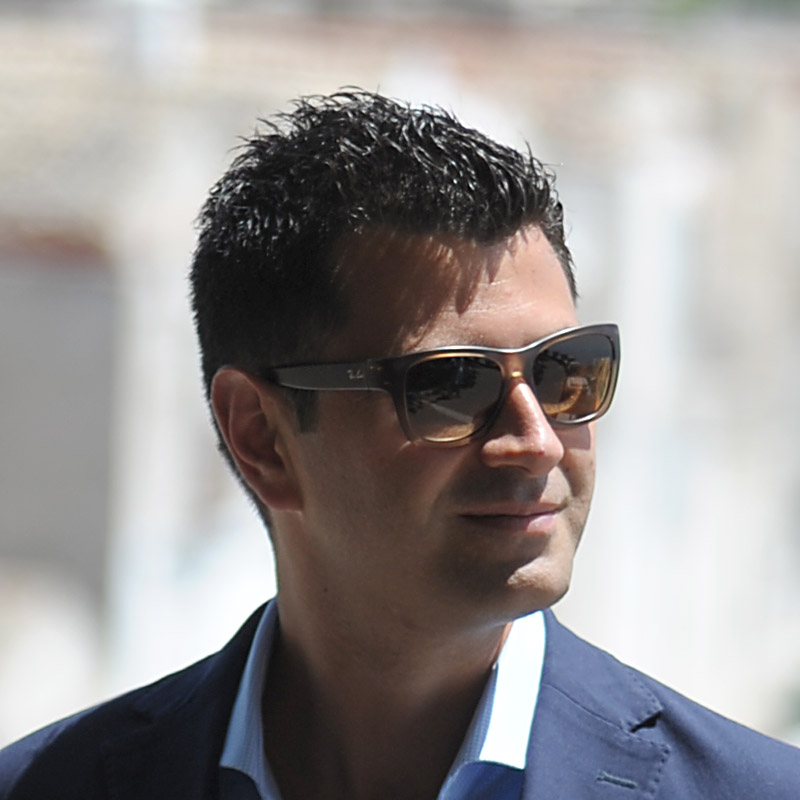 Alessandro Forte
Systemic-relational psychologist-psychotherapist
Perfected in criminology and security policies, I currently work in the city of Perugia and Orvieto, where, moreover, I collaborate with the Lahuén Community as a psychologist, responsible for psychodiagnostic evaluations, the organization of human resources and various laboratories including the one on emotions.
"We are stardust, connected to each other by invisible textures handed down by time… differences illuminate us with the light of the stars from which we descend"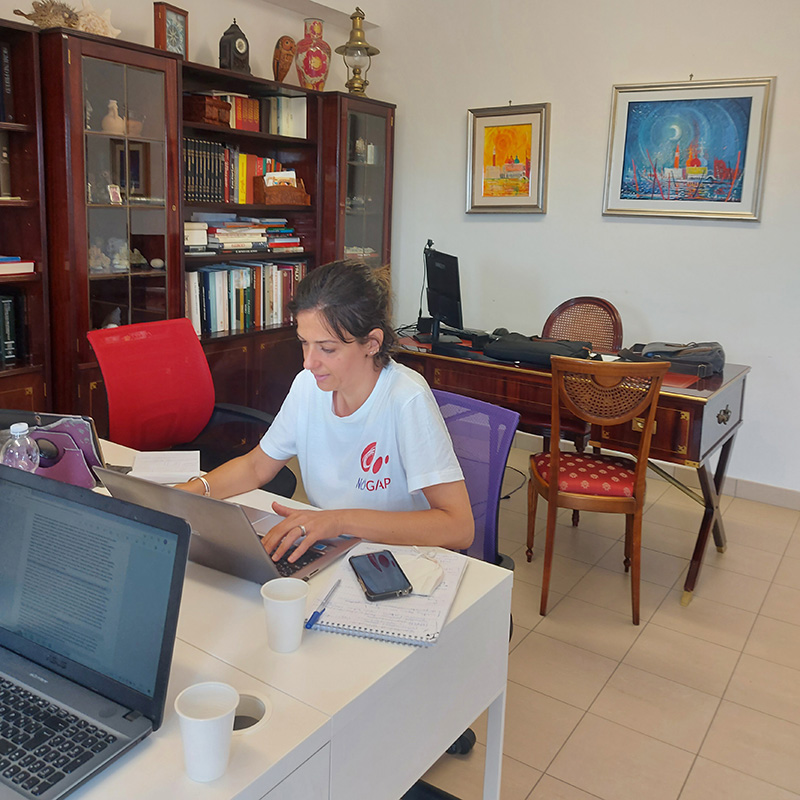 Giulia Vallerani
Graduated in International Relations
Always passionate about development cooperation, I followed a course of study that took me first to Macerata and then to Rome, where I obtained a master's degree in International Relations. After spending two years at FAO, I returned to my small homeland and started to bring my dreams to life.
Since 2016 I have been working as a designer of donor calls such as the Umbria Region, the Italian Agency for Development Cooperation, EuropeAid, Erasmus Plus, etc., for projects for the development and integration of vulnerable groups and marginal areas / communities. In addition, as a reporter for regional, national, European and international calls. From 2021 I joined the Team of D'Antilles et D'Ailleurs, an organization based in Martinique French. Through my colleague Simona, I came into contact with the Lahuén Community and its work, and I was enthusiastic, thus deciding to found NoGap with the other colleagues.
"No matter how big the baobab is, it always has a small seed as a parent"
OURS IS A MULTIDISCIPLINARY TEAM, INVOLVING PROFESSIONALS:
From the world of psychotherapy, which among the main approches work through the integrated arts and the Mindfulness approach
Social workers
In the development cooperation sector
Of the artistic world